Laundry is one of my least favorite chores. When I feel like my to-do list is never-ending laundry is often the first thing to go until, at least the folding it part. I don't mind washing the laundry it's the folding it that seems never-ending.
For a long time, I would wash the laundry and dump it on the bed and say I would get to it later. But later I would throw it back in a basket so we could go to bed and then the next day I would put it back on the bed and repeat.
If I put the laundry on the guest bed a mountain of laundry would stay on the bed until someone came to visit.
Something needed to change our clothes were always super wrinkled and hard to find.  Added to that I always felt behind, I felt guilty that the laundry wasn't done.
Laundry Hacks and Ideas
I was ready to take control of my laundry so I started looking for ideas. Here are some of my favorite findings when I searched for laundry hacks and organization ideas.
Jaclyn at Crayons & Cravings shares that the key to avoiding getting buried in dirty clothes is to create a routine. She shares an awesome free laundry schedule printable, to help you create a laundry routine.
Brittany at Our Home Made Easy shares some great tips on her website including the tip to use your washing machines Delay Button. This way your laundry can get done just before you get home.
Bre at Bre Pea shares some awesome clothing hacks she learned while working Retail. Including things like freezing your jeans to get rid of smells and using a razor to remove "friction balls" from clothes.
Kayla at Parenting Expert to Mom shares different ways you can turn folding laundry into a learning experience for your baby. Including playing games like peek-a-boo and teaching vocabulary.
Chrysa at Thrifty Jinxy shares 5 tips for softer towels. I love soft towels so I'm definitely going to give these tips a try.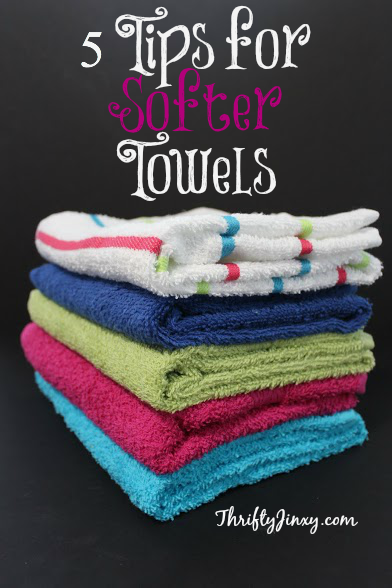 Alex at Three Little Ferns shares how she started a cleaning routine that includes laundry. She uses cute stickers (free printable!!) in her planner that have a space to write which load of laundry to do for the day and what room to clean.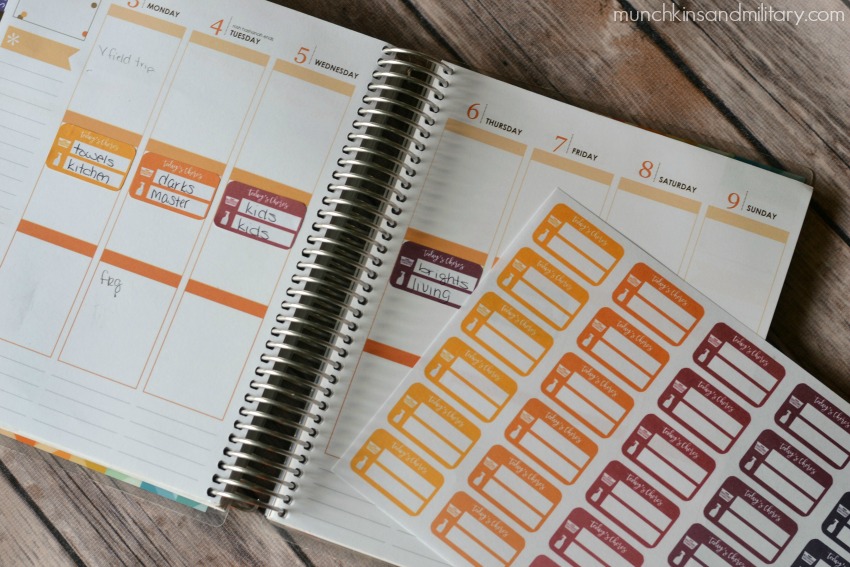 Holly at Pink Fortitude shares an awesome laundry hack about how you sort the clothes. You don't. I'm going to have to try this lack of color sorting madness and see how it works for our family.
Aileen at Aileen Cooks shares how she uses 6 laundry baskets to keep from drowning in all the dirty clothes from her family of 5.
Katelyn at What's Up Fagans? has 3 free printables that you need.  The printables explains laundry symbols on clothing and there is also a stain removal guide for everything from poop to nail polish.
Stacey at The Soccer Mom Blog shares how doing one load of laundry a day can help you stay ahead.
I found so many great resources for getting organized and stoping laundry from controlling your life. But no matter how many great resources you have, if you don't make a change and find something that works for you, laundry is still going to be something that you hate doing.
My Solution
I have found that for me it works best if instead of doing all of the laundry in one or two days each week. I would do a batch or two each morning and as the clothes came out of the dryer I would fold them.
I have been doing this for just over a month with only a couple slip-ups and it has been amazing. Just changing those simple things has made doing the laundry so much better. By only doing one or two loads a day it's easier to have time to fold the clothes as they come out of the dryer.
There are still a lot of ways I could make doing the laundry easier and I'm hoping to get better at the whole process. But right now I'm just happy not having the unfolded mountain of laundry looming over my head.
By taking control of my laundry I can spend more time doing important things like playing with my kids or reading a good book.