My mom has always collected nativities so growing up we always had 20+ nativities throughout the house at Christmas time. It was always so fun to see all the different nativities she has. Some are glass, others wood and she even has a couple of toy nativities.
This post contains affiliate links
Thanks to growing up with so many nativities I love being looking at all the different styles and sizes of nativities. Here are 13 unique nativities that will hopefully get you inspired for the upcoming holiday season!
Unique Nativities
1. Porcelain 10-Piece Nativity Set 
2. Fun Express Mini Christmas Nativity 
3. Youth Nativity Set
4. Willow Tree Nativity Set
5. Rustic Wooden Nativity Sign
6. 
Olive Wood Miniature Set with Stable 
8. 
Peanuts Christmas Nativity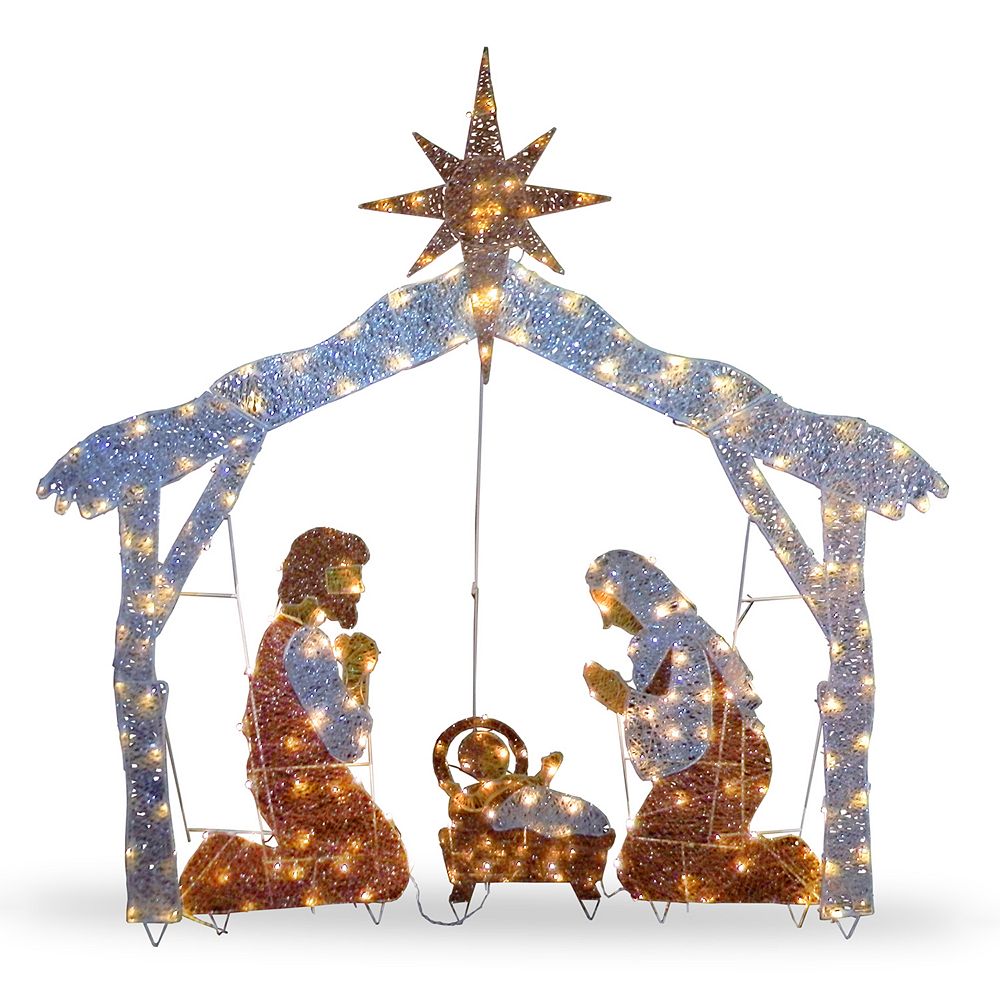 9. 72-in Pre-Lit Sisal Nativity Scene 

10. Fisher-Price Little People A Christmas Story
11. Christmas Begins with Christ Nativity Decal
12. Precious Moments Come Let Us Adore Him
13. Authentic German Nativity 3 Tier Pyramid
Which Nativity is your favorite?